Slacking on the weekend...did not post my Workout.
04232016 Saturday
I coached the morning workout so that was fun. Before class I
BENCH PRESS
Empty Bar x 10 for 2 sets
135lbs 2 x 10
185lbs 2 x 5
225lbs 2 x 5
185lbs x 5
135lbs x 5
Later that morning I did this ALONE..ugh. Working out alone kinda sucks. You need a good mental focus. Which I kind of lack.
7 Rounds For Time
7 x Clean and Jerks @ 155lbs
7 x Strict Pull Ups
DONE - 29:40
I should of went faster, I know I rested a bit much. Again this goes into the fact that you are ALONE..and no one there to keep you accountable or to chase or to push you. It was tough for sure.
04252016 Monday
Warm Up
1m - 200m Row
2m - 10 x squats, 10 x sit ups, 5 x burpee
3m - :30 plank hold
SKILL
HSPU
had to do it on a box...we practiced for 6 mins
WOD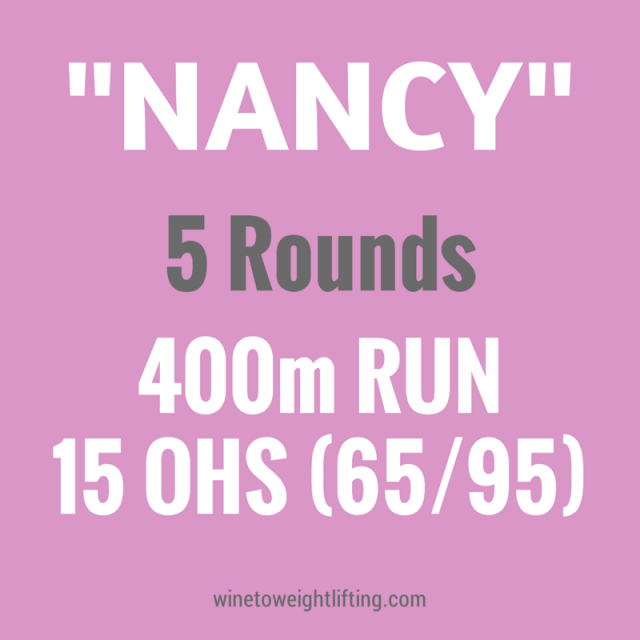 "NANCY"
5 Rounds For Time
400m Run
15 x Overhead Squats - L3 @ 75lbs
DONE 23:36
The run just gasses me still...I cant run. I need to research and ask some running coaches about it. I believe I am that rare breed that simply is not built to run. sigh...