Today was not bad...not bad at all, 2 key points that I will address on the bottom. But yes good day.
Here is the OG Mash....
Crossfit Linchpin
Here is what I did...again this is MY personal scale/modification...obviously dont take what I did as "correct" or not. Just me and only me...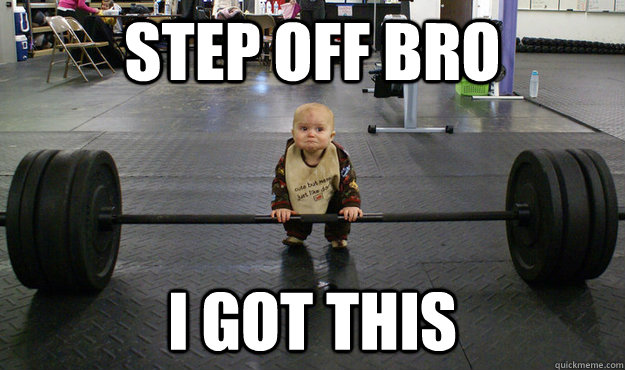 9-6-3
Power Clean
Front Squat
Push Jerk
@ 165lbs
Done - 12:20
AMRAP 6 min
3 x Burpee Box Jump Over
3 x Strict Pull Up + Banded Ring Dip
3 Rounds completed
For Time:
20 Cal Row
20 Toes to Bar
400m Run
20 Toes to Bar
20 Cal Row
17;08
Ok..here is my analysis and rant...
first part...the 165 felt OK. Not great but it felt good. I think I am ready for 185lbs. Maybe I go 175? The 165 felt good enough that maybe I should of went heavier. So that is a GREAT feeling. I am getting STRONGER...I was going to use 155lb...but I happy I went with 165. Maybe my max clean is better now? Who knows...but 165 felt surprising GOOD.
Now the 2nd part, I was lollygagging. I was talking and maybe could of gotten an extra round? I admit maybe I could of done better.
3rd...I surprised myself...my TOES TO BAR!!! I was able to link 5 at a time. Now full disclosure...they BRO REP and NO REP a few. I was able to get on that bar and do the motion...I was able to kip my fat ass into the correct motion. So I can only get better...so I will practice. Practice!!!
So yeah done and done...not bad.