I made a facebook post and I am going to start this blog with it...
WHAT SEEMS EASY AT FIRST NEVER IS....
Ugh...read it and weep.
WARM UP
400m Run
3 RFT
10 x Med Ball Squats @ 16#
10 x Russian Twist w/ Med Ball
10 x Scorpions
SKILL
6 x C+J EMOM
Rx - 135#
L3 - 115#
L2 - 95#
I thought I could do it at L3....but I was wrong. I got to partial of minute 3 and had to lower the weight. I had to go to 95#. It was so heavy. Coach WARNED US...to pick a weight we can complete...that is 60 reps of C+J...so you had to scale accordingly. Coach said, NO ONE should dump the barbell. If you cannot complete 6 reps unbroken it is too heavy. A couple of my classmates went RX and had to do burpees for going to heavy. At 95# I was beat. BEAT. It was such a tough SKILL..OMG. It sucked all my energy and pre-workout I drank. Oh man...
WOD
Cash in - 50 Sit Ups
3 RFT
30 x Supermans
30 x Air Squats
30 x Box Jumps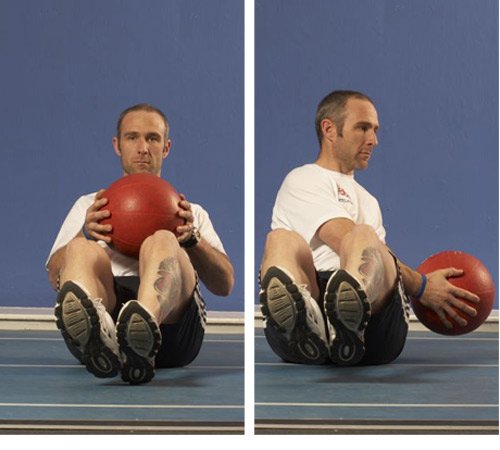 Cash out - 50 Sit Ups *I had to do Russian Twists w/ a 15# Kettlebell
I did my first 50 situps and my belly CRAMPED up. I was writhing pain as my fat belly was cramping up. I had to switch to Russian Twists for the cash out. I am going to Google cramping in sit ups...It was pain. It really slowed me down.
My air squats were pretty fast and and supermans were OK until the end. The box step ups were moderate. If the sit ups didnt literally cramp my style I could of finished faster.
20 min cap
Average time around 15 min
FINISHED - 16:27
Take Aways
Scale appropriately...seriously. I and my fellow classmates thought hey we can go heavier since there was no lifting in the WOD. Simply right? Nope.
Figure out how to avoid my stomach from cramping up and killing me on the gym floor.